Spanish Class Opportunity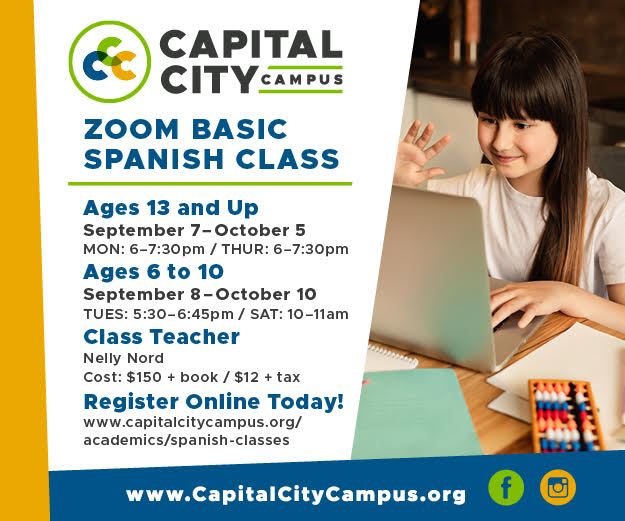 Learn and practice! Instructor Nelly Nord will be teaching interactive Spanish Zoom classes this fall. Nelly will be presenting basic grammar of Spanish using the simplest and most practical way of learning: by applying Spanish in real-life situations.
Explore videos, pictures, songs, and games as a part of the learning process along with repetition of frequent words, expressions and phrases used in the day-to-day to cultural diversity of contemporary Spanish-speaking world.
Zoom Basic Spanish - (Ages 13 and up) 
Mondays and Thursdays 6pm - 7:30pm | Sept. 7 - Oct. 8, 2020 - $150: includes hand out and books.
Zoom Basic Spanish Kids - (Ages 6 to 10) 
Tuesdays 5:30pm - 6:45pm and Saturdays 10am-11am | Sept. 8 - Oct. 10, 2020: $150 (plus cost of book).